Since the beginning of August or the end of September, two volunteers from Germany have been helping us with our varied tasks with the children. One of the helpers, Fleur Igler, came to us with the help of the "Weltwärts" program of the Federal Ministry for Economic Cooperation and Development (BMZ). This program is taught by ADRA (Adventist Delevopment and Relieve Agency). "Weltwärts" bears all the costs of their stay for the volunteers. These consist mainly of the flight, the health insurance, a monthly allowance, a training and graduation seminar as well as intensive support by the responsible persons of ADRA on the spot. Dunia ya Heri is responsible for accommodation and lodging. Our volunteers bear the costs of their residence permit themselves.
The other, Meike Beer, completes a three-month internship with us for her studies of pedagogy at the University of Bamberg. She will leave us before Christmas. Meike found us in her search for a suitable place on the Internet. We were her first choice among many orphanages, so she decided to contact us.
Our volunteers live in a small room on the ground floor of the orphanage. Here is her first impression: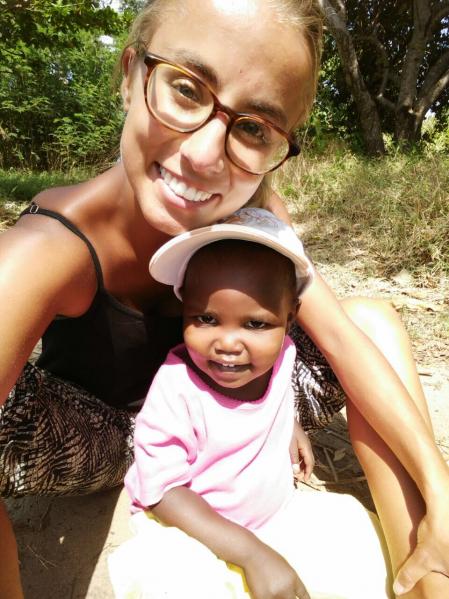 "Greetings from Dunia ya Heri, we are Meike and Fleur, the first volunteers in the orphanage that stay a little longer. Me, Meike, I'm 22 years old and found Dunia ya Heri through a google search and then made personal contact. Overall, I'm here for three months. I care for the children, because I have taken the path of a primary school teacher in Germany professionally. "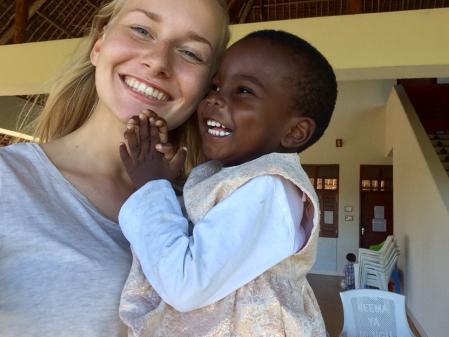 "And I, Fleur, am 18 years old and have been here since the end of July. I came across "ADRA", supported by "weltwärts". In the spring of 2017, I graduated from high school and decided to spend the nine months here, my Voluntary Social Year (FSJ). At the moment I am responsible for the garden and I also deal with the children.
As you can see, there are different ways to live up to and bring in your skills. But above all, the landscape and surroundings offer versatility and you get to know life outside the big city. The nature and wildlife here shows a diverse variety in the most beautiful way and the nearby beach brings much fun.
Overall, we feel like we're in a big family here. Through hospitality and openness, Dunia ya Heri has become like a new home for us. The children are like siblings to us and we also get along very well with the mums and workers. Even if there are sometimes obstacles such as homesickness, we are not alone - Thomas and Beate are always there for you and help. We look forward to many new experiences."
It takes a bit of courage to be willing to give up the comfortable life of Europe for a few months and to immerse yourself in the reality of Africa. It will certainly be an unforgettable time for our volunteers. But their commitment will also give them an understanding of the real needs and living conditions of other people. We are grateful for their service and want to encourage young people to invest a few months of their lives to experience a completely different reality.
Thomas Küsel
More information about the BMZ / ADRA volunteer program at http://www.adra.de/mitarbeit/